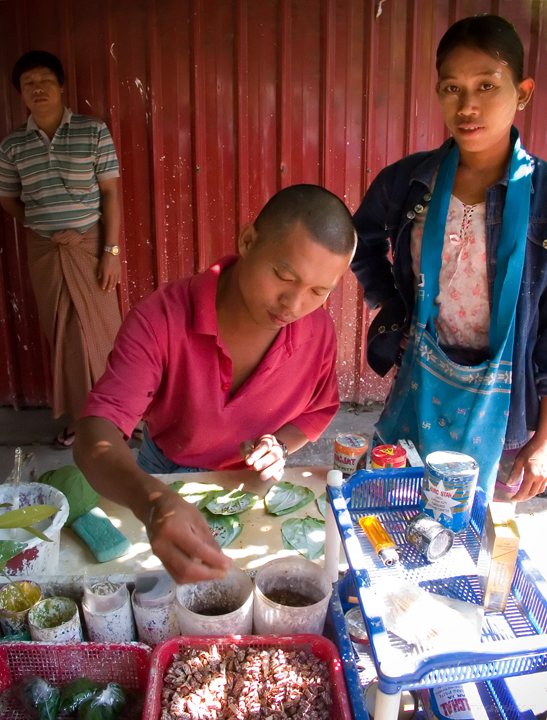 Another homage to the people of Burma: A betel nut seller and his young wife.  Yangon, Burma.  Nov. 24th, 2006.
Correction: Faizan has let me know that this is actually a Paan seller.  There's some information about it here.
I apologize for this mistake – I thought that the leaves were containing the betel nuts. Thanks to Faizan for setting me straight.  The title of this entry has been corrected, however, I can't change the URL without deleting the entire entry.