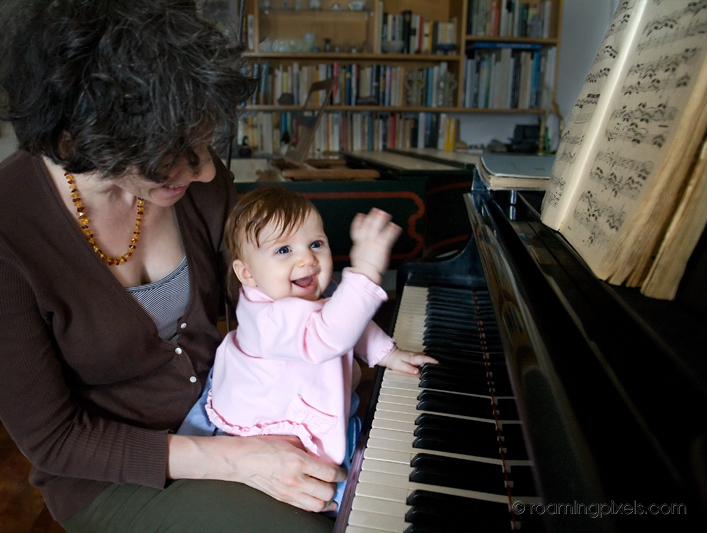 Ok, forget what I said earlier regarding continuity…this is now the first post from our recent vacation in Switzerland. There will be more postings from before the vacation as well.
As in this earlier shot, she clearly enjoys playing the piano, but look at how much she's grown. We sometimes use it to distract her when she is cranky.
Hünibach, Switzerland.