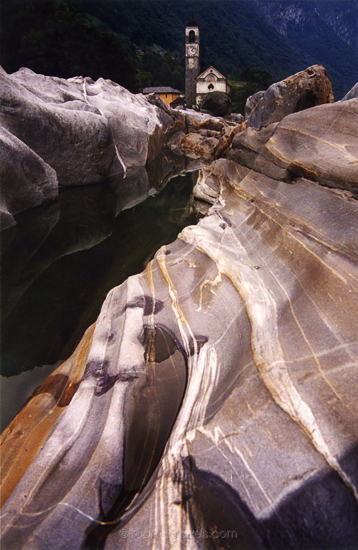 This old church is in the Verzasca valley in Ticino, Switzerland.
"Our Lady of the rock" is not the actual name of the church, but rather a working title, since unfortunately I don't have the info. I got really carried away with the gorge and the vanishing point, and never wrote down where exactly I was. Bad photographer, bad!
Ticino is the southern part of Switzerland, which borders on Italy, and the people speak Italian.