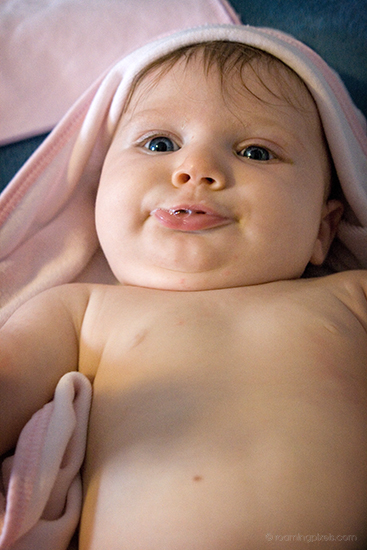 Mia recently discovered how to blow bubbles and raspberries, to the amusement of everyone around her.
Actually, technically, that's not quite correct, because she makes the farting noise without using her tongue. We think it should be called Brooklyn cheer.
Happy Birthday, my love – you're 5 months old today!
Brooklyn, NY.